WILLOUGHBY, OHIO, U.S. | May 10, 2019 – Meister Media Worldwide announces an appointment to its senior leadership team to continue its growth and diversification in serving global agribusiness.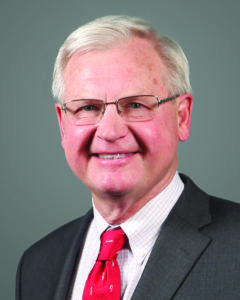 Steven L. Siemborski will be joining the executive team as Vice Chairman reporting to Gary T. Fitzgerald, Chairman and Chief Executive Officer. Steve brings years of executive experience in helping companies grow and diversify their business with more than 30 years senior executive and board level experience in strategy, finance and operations. His career experiences as Tax Audit Partner at Ernst & Young, SVP & CFO with Figgie International, Consulting Regional Leader at Grant Thornton, and most recently Managing Director with Calfee Strategic Solutions, will help Meister Media accelerate diversification and business growth.
Meister Media's international expansion, with new wholly owned subsidiaries in Mexico and China, now position the company to extend its leadership serving agribusiness around the world with Spanish and Mandarin products, services, and platforms. "Steve's prior international consulting engagements have included large-scale enterprise initiatives. So his leadership  on the strategic business and financial imperatives to accelerate this global expansion is central to Meister Media's mission of empowering the business of global agriculture to grow a better world," said Fitzgerald.
Siemborski will also focus on deploying a high-growth agenda leveraging assets and resources across Meister Media to drive significant new revenue with the company's custom business services and data products solutions. "I have known Steve personally over his successful career and believe he will be a good fit bringing the leadership and personal skills working with Meister Media executive and business leadership to seize these new opportunities." said Fitzgerald.
About Meister Media Worldwide –– Empowering Global Agriculture
Meister Media Worldwide, founded in 1932 with world headquarters in Willoughby, Ohio, USA, and operating divisions in Mexico and China is the leading business media and information company serving global agribusiness. Meister Media brands, with products and services in print, digital, events, custom business services and data products, engage agricultural sectors around the globe to provide safe and abundant food to feed a growing world. The mission of Meister Media is to be the trusted partner empowering the business of global agriculture to grow a better world. info@meistermedia.com.
# # #