TEAM Meister! Together, Everyone Achieves More
We understand the benefit of working as a team to maintain excellence in everything we do.
As a natural outgrowth, we developed TEAM Meister: four active committees stemming from our core values with the mission of benefiting all our employees through training, recognition, community involvement, and personal development:
Awards & Recognition
Outreach
Training & Development
Wellness
We encourage our employees to actively support the efforts of all these groups.



Our TEAM Meister Committees
Awards & Recognition
Mission: To acknowledge and celebrate TEAM Meister employees' achievements and motivate them to excel.
Outreach
Mission: To help facilitate community involvement through a wide array of activities and fundraisers.
Training & Development
Mission: To develop, implement, and evaluate programs that encourage employee training and development both personally and professionally.
Wellness
Mission: to promote healthy living and transformation of mind and body through educational and support programs.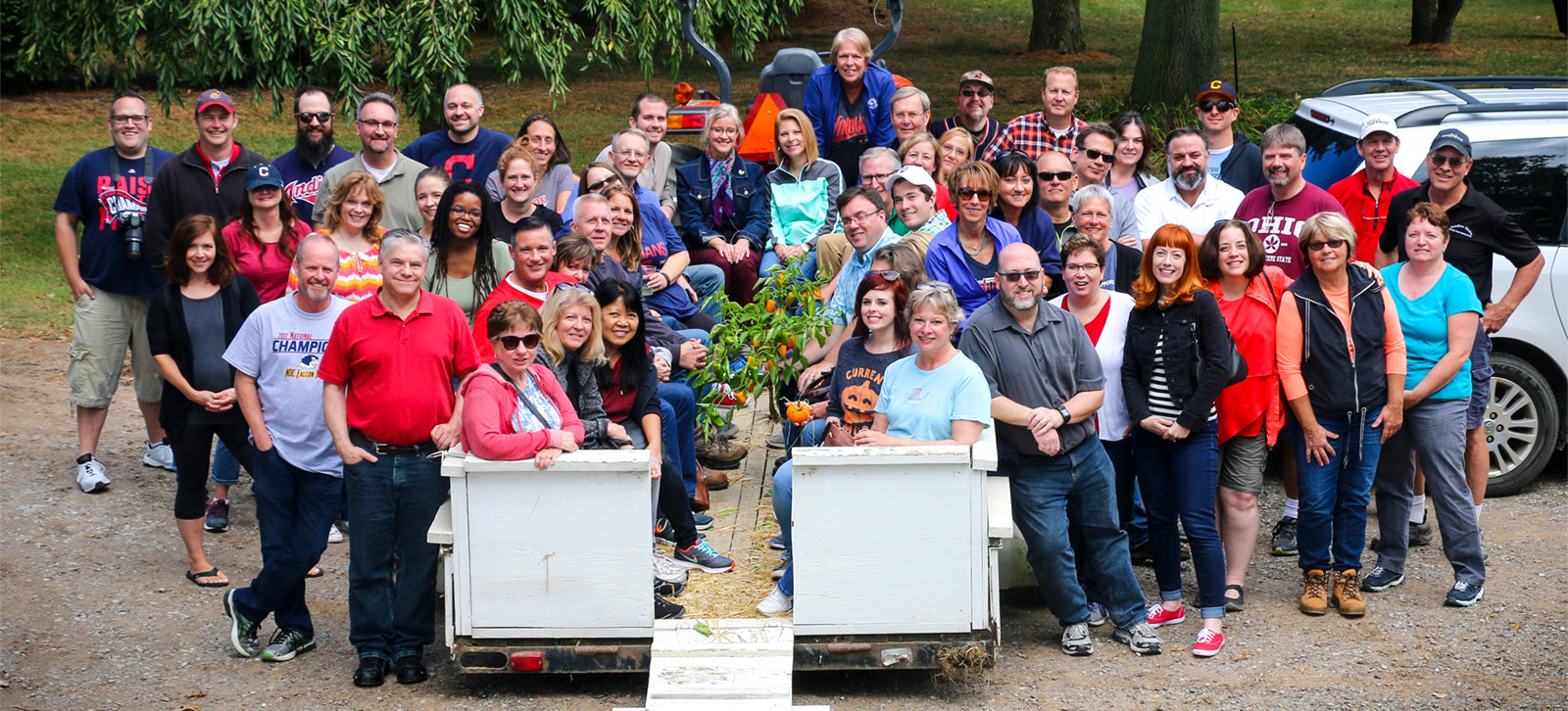 Every year TEAM Meister takes a field trip to a "mystery" location, often with ties to agriculture.
This Mystery Trip brought us to Rainbow Farms in Madison, Ohio where we enjoyed a delicious, fresh farm-to-table lunch prepared by farm co-owner Tina Klco. After lunch, group tractor rides allowed employees to take an up-close look at the farm and sample fresh veggies straight from the field. We learned about the many ways farm owners Larry and Tina operate their family-owned business – from sustainable drip tape irrigation methods to the use of biologicals for controlling pests. We also learned that as part of their commitment to their farm and the environment, Larry and Tina officially preserved Rainbow Farms as the first permanent farm forever in Lake County (Ohio) under Farmland Preservation. It was a great trip filled with ag lessons, food and fun!


Our legacy runs deep
Meister Media Worldwide's vast market knowledge and creative problem-solving skills stem from our rich history.
Careers
Your success is our success.
Engage
Contact us to promote your business or download the latest market intel & media planning info.