Advancing the global crop protection
and plant health industries
AgriBusiness Global connects the crop input value chain from raw material manufacturers down to distributors and trading partners around the world.
Our content empowers smarter sourcing and business decisions by providing key insights to buyers and sellers of crop inputs including crop protection (both traditional agrichemical and biocontrol) and plant health products (including fertilizers, biostimulants, macro and micronutrients).
We aim to inform and advise on strategic approaches to help our readers and delegates mitigate the impact of supply chain disruption and price volatility. Our editors and contributors focus on facilitating data driven procurement decisions, market-driven business intel, and alleviate the guesswork on the value of current and upcoming agribusiness portfolio trends.
By fully leveraging AgriBusiness Global, your brand can make thousands of impressions in the crop protection industry.
Brand Engagement
8,900+
average monthly web users
9,100+
average e-newsletter subscribers
1,900+
annual event participants


AgriBusiness Global™ Magazine
Reaches business leaders in the crop protection and plant health industries around the world.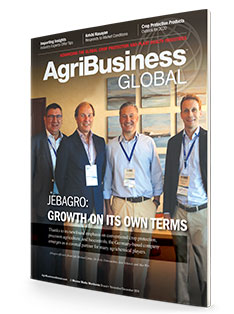 AgriBusinessGlobal.com website
AgriBusinessGlobal.com is indispensable for conducting business in global crop protection.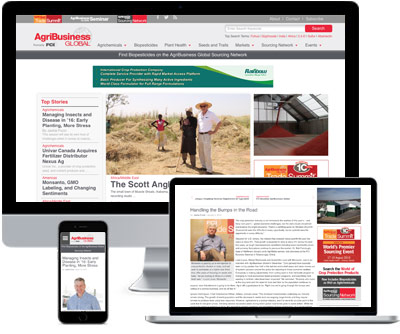 AgriBusiness Global™ Update eNews
AgriBusiness Global™ e-newsletters include topically focused reports and regularly scheduled news editions.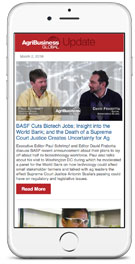 AgriBusiness Global™ Sourcing Network
The Sourcing Network is the definitive global connection to crop protection products. Find products and connect directly to suppliers.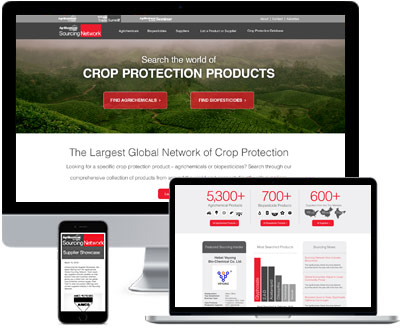 AgriBusiness Global℠ Events
AgriBusiness Global℠ Trade Summit, AgriBusiness Global℠ Trade Summit SE Asia, Biocontrols℠ Conference & Expo Series, and PrecisionAg® Vision Conference are must-attend events for established and up-and-coming industry leaders.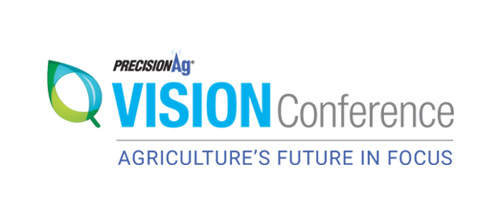 Custom, Direct-to-Market Solutions
From concept planning through delivery, chances are good we know the ag manufacturers, distributors and formulators you want to reach and how best to get their attention.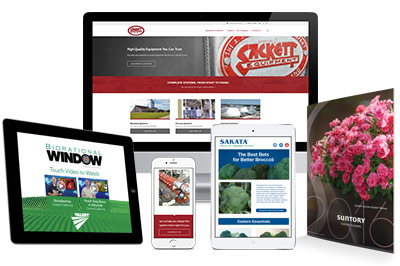 The AgriBusiness Global Team
The #1 trusted and experienced team you can count on in the agribusiness market.

Contact us to promote your business or download the latest market intel & media planning info.
Ad Upload
Upload your material or contact us to help you create an ad that delivers results.