Rivulis Irrigation – Custom videos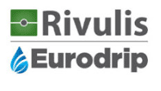 Rivulis understands that growers trust each other, so they approached Meister Media Worldwide to create a series of customer testimonial videos, in their customers' words, that would help them communicate key product features and benefits. Rivulis has produced eight videos in this program – four in English (with Spanish subtitles) and four in Spanish (with English subtitles). The videos are all posted to a product library on Rivulis' website. They've also been used in tradeshow booth displays and provided to sales reps and dealers for their use.
"The videos from Meister Media are a great tool for our converting to drip campaigns. Growers want to hear from other growers the experience they have by using our products. This is the voice of the customers."
Liz Soto
Marketing Manager, Rivulis Eurodrip
Client's Need
Rivulis is one of the leading drip and micro irrigation manufacturers worldwide. They needed a series of videos that would serve as marketing assets in a variety of uses. Plus, the Mexican/Latin American market represents a key part of Rivulis' business, so they wanted all of the videos to be used in English and Spanish.
The Solution
Our content lead worked with Rivulis to develop a list of interview questions and visuals to be captured during the shoot. We sent our custom content editor to the shoot and hired a local videographer to capture the footage during a half-day site visit. Afterward, we created a script and storyboards to spell out specific video cuts and assembled the videos. Rivulis leveraged their investment by asking us to write two or three stories presenting the same information as offered in the video but in written form for their customers who prefer reading to watching an online video. The stories and videos were then posted to Rivulis' website and pushed out to a list of grower emails from our audience database, through a custom email that we created.