By Bob West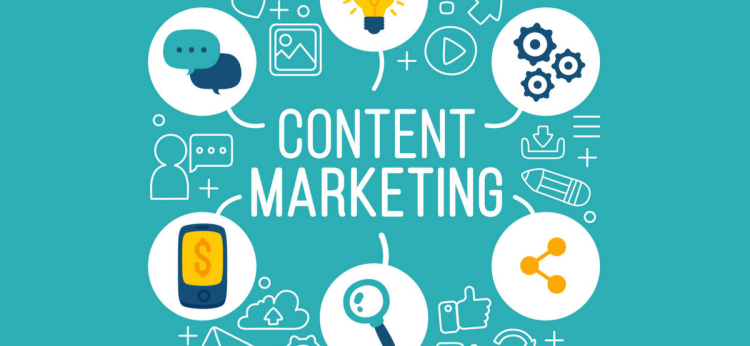 Marketers' use of content marketing tactics continues creeping into our niche world of agricultural and horticultural media, but most of our clients continue missing out on the benefits of this engaging approach to marketing. The newest benchmarking research from the Content Marketing Institute offers extensive insights into the strategies and tactics employed by B2B content marketers across the country and offers keys on which to focus as you build out your content marketing activities. (This research – entitled 2017 Benchmarks, Budgets and Trends for North America – was built from the survey input provided by 1,100 B2B marketers in North America, and it was produced by the Content Marketing Institute and MarketingProfs.)
It Works!
Content marketing sounds a bit "warm and fuzzy" for a marketing tactic, so I understand people who doubt its benefit. However, note that 97% of these survey respondents report their content marketing efforts are at least somewhat successful. Plus, 70% of these marketers plan on producing more content in 2017 than in 2016, which further illustrates that they're deriving benefits from the work.
So, content marketing "works" for many of these companies, but what does that mean? How do they define successful content marketing? For 80% of these B2B companies, effective content marketing produces quality sales leads. The distribution-based nature of our industry diminishes the value of sales leads for many of our clients, but consider that the second most common goal for these companies is "brand awareness," which is often evaluated by measuring website traffic.
Every company reading this post can benefit from greater brand awareness and can measure its website traffic.
Commitment Counts
Aside from helping clients understand what content marketing really is, the most important content conversation I have with clients centers on understanding the need to truly commit to the concept. Content marketing results build over time – don't go down this road expecting to be overwhelmed with sales leads one week after producing your first piece of content.
The survey results illustrate this point perfectly when you look at the primary factors respondents credit for their content marketing improvements and the importance of commitment in these improvements. The most common factors are:
Producing higher quality content
Developing / adjusting their content marketing strategy
Making content marketing a greater priority
Spending more time on content marketing
One Can Be Enough
55% of respondents noted they have a small marketing / content marketing team serving the entire organization. Many of our clients struggle getting started on content marketing because of one question: Who is going to do the work?
You're clearly not alone with this struggle. Note that successful content marketing doesn't require hiring a bunch of people – work with what you've got, and focus on quality vs. quantity.
Plan for Success
One of the most commonly used tools by content marketers is probably one most often overlooked by nascent content marketers – the editorial calendar. More than 60% of the surveyed marketers report using this planning device to map out their future content development activities. What content is going to be created? When will it be created? Who will create it?
Even if getting started means just planning to produce one piece of content per quarter, documenting that plan provides the clarity needed to ensure the work gets done.
What Does Content Marketing Look Like?
So, you decide to take the plunge into content marketing, you decide who is going to do the work and even develop an editorial calendar to guide your efforts …. What exactly are you going to produce?
If you're like most of these B2B marketers, your content marketing efforts will produce social media content (a tactic used by 83%), blogs (used by 80%) and / or email newsletters (77%). Each of these tactics represents a free, easily utilized tactic to deliver your content to valuable audiences.
View from the Top
One illuminating component of this research focused on the practices of those respondents that deemed their content marketing efforts successful. The detailed findings are interesting, but what stood out to me most was the key words they used to describe their efforts, including "committed," "measures," "documented," "realistic," "consistently," and "clear."
Incorporating content marketing into your other marketing activities (respondents said content marketing only accounts for an average of 29% of their total marketing budget, so it is clearly a part of your broader marketing effort) can be confusing and challenging, especially for first timers. That's why the key terms noted above provide a roadmap of sorts. Be committed to the concept. Measure your results. Document your content marketing strategy. Be realistic about what content marketing can do for your organization. Produce content consistently. Be clear about what success looks like.
Regardless of the specific tactics you employ, following these key steps can get you on the path to content marketing success.
Bob West is Meister Media's Commercial Digital Director. He can be reached at 440/602-9129 or via bwwest@meistermedia.com.