Online video's popularity is exploding with some experts projecting that 80% of all internet traffic will be for video this year.
This trend extends to B2B marketing as well.

Marketers know that they need to engage their prospective and current customers with informative and educational content, and video is the ideal platform! That is why 87% of marketers incorporate video into their content strategies. Did you also know that by 2021, 82% of consumer internet traffic will be video, according to a recent Cisco study?
Custom Video Case Studies
Learn about our capabilities and the custom video's we've produced for our clients through these case studies.
What is the process for producing a video?
The process is primarily determined by your vision and budget.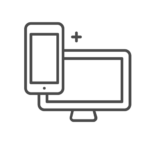 Audience
First, you need to clearly define your goal for the video. Who is your target audience? What message or messages do you want to communicate?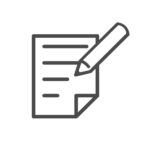 Script
we create a script, which may mean settling on a list of the right questions to ask any interview subjects.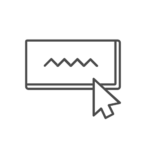 Storyboard
Producing a storyboard is the next step. This spells out what visual will be on the screen for every second of the video. What will the audience see on their screen, and how does the visual presentation correspond to the audio?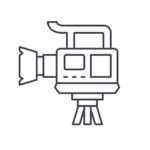 Production
We use the storyboard as our guide to produce a draft of the video, which we provide to you for edits and review before moving on to finalizing the video.
Videos in emails boost click-through rates by

of individuals are
visual learners.
of consumers call product videos 
helpful in their buying 
decision making process.
of business executives report that they watch at least one video per week for work purposes.
The Meister Custom Team
Our dedicated, award-winning team of marketing strategists, designers, writers, web developers, and project management specialists will make your DREAM custom project a REALITY. Contact us today to find out how.

Contact us to promote your business or download the latest market intel & media planning info.
Ad Upload
Upload your material or contact us to help you create an ad that delivers results.