By Bob West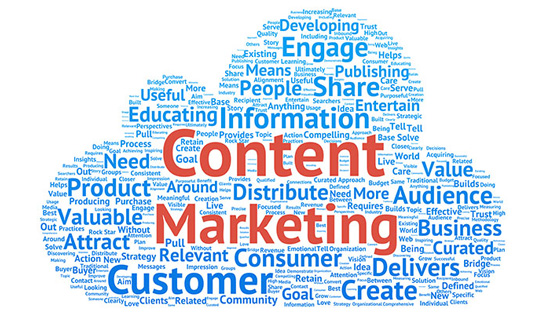 The shift toward content marketing represents a tremendous philosophic change for many marketers, and our forward-thinking agricultural and horticultural clients are catching on now. For those marketers unfamiliar with the concept of content marketing, let's examine what this term "content marketing" means and why you need to consider it when developing your marketing plan.
Joe Pulizzi founded the Content Marketing Institute and has been widely credited with advancing the adoption of this philosophy, so let's start with his definition:
"Content marketing is a strategic marketing approach focused on creating and distributing valuable, relevant, and consistent content to attract and retain a clearly-defined audience — and, ultimately, to drive profitable customer action."
A couple of key terms stand out from that definition for me:
• "marketing" – Content marketing is not about product promotion in the traditional sense, but its goal is certainly still to drive sales of a company's products or services. As such, it is very much part of your marketing plan and should be paid for out of your marketing budget.
• "valuable" and "relevant" – Joe used these terms to define the tactics produced in your content marketing plan, and I can't emphasize their importance enough. We have closely monitored the engagement metrics as more of our client have embraced content marketing in their email ads, email blasts, webinars, and the results are very clear. Efforts that offer valuable, educational information engage our audiences better than ads that don't truly educate. Here's one, very simple way to understand the difference: Traditional marketing announces new product packaging or formulation options for a product, whereas a content marketing approach would result in a case study about how that product is used to help a grower solve a problem. The latter will undoubtedly engage the audience much more effectively.
• "content" – Content marketing can be defined as much by what it is not as what it is. Content marketing is NOT about product promotion in the traditional sense. Content marketing is NOT about sharing your product's features and benefits. Rather, content marketing is about engaging customers and prospective customers by offering them information – think stories, case studies, interview videos and the like.
While the long-term goal of content marketing is to sell more, don't lose sight of the immediate and intermediate goals:
Immediate goal: Engagement -> Build relationships with prospective customers and earn their trust by helping them learn.
Intermediate goal: Audience development -> Ultimately, content marketers are looking to build their own audience by collecting individuals' email addresses, social media follows, etc., to enable more direct communication with them in the future.
This post is a quick review of a much broader topic, but hopefully it provides some insight and understanding for those of you yet to incorporate content marketing into your plans.
Bob West is the Director of Meister Custom, and he is happy to answer any questions you may have about content marketing. He can be reached at 440-602-9129 or bwest@meistermedia.com.